Commonwealth Air Training Plan Museum
Canada 150 Vignette – 150 of 150
British Commonwealth Air Training Plan​​

The Commonwealth Air Training Plan Museum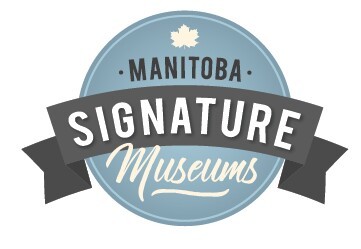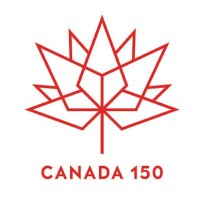 ​C
ommonwealth AIR TRAINING PLAN MUSEUN INC.
A National Historic Site of Canada
Manitoba Signature Museum
Commonwealth Way, McGill Field, Brandon, Manitoba
The Commonwealth Air Training Plan Museum (CATPM) is dedicated to commemorating the British Commonwealth Air Training Plan (BCATP) and those who served in it as students, staff and civilian workers. The BCATP was an enormous aircrew training scheme which supplied over 130,000 pilots, navigators, air observers, air bombers, air gunners and flight engineers to the Commonwealth Air Forces in World War II.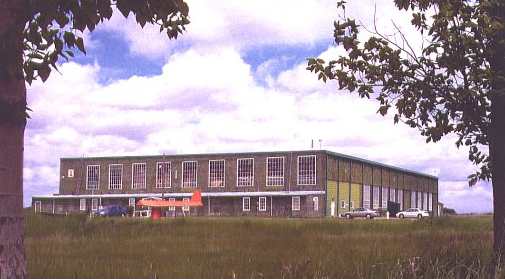 When Great Britain and the Commonwealth countries declared war against Germany in 1939, the BCATP was created to provide the air forces of Great Britain, Canada, Australia and New Zealand with large numbers of highly-qualified aircrew to operate the sophisticated combat aircraft of that time. An agreement was struck by the four countries in December 1939 to create the British Commonwealth Air Training Plan. The agreement stipulated that the BCATP was to be built and operated in Canada as it was removed from the war hostilities of Europe. It provided the advantages of wide open spaces and generally good weather, essential for providing  ample opportunities for students to fly. Canada also had the resources and `manpower' to build and operate the Plan. The Royal Canadian Air Force (RCAF) was charged with operating the plan.
 
Between 1939 and 1945 over 200 flying schools and other facilities were set up in all nine provinces of Canada. Eight thousand buildings, including 700 aircraft hangars, were built. Ten thousand aircraft were acquired for aircrew training. When the plan wrapped up 1945, over 130,000 aircrew had been trained for Commonwealth Air Forces to help win the war against Germany, Japan and Italy. An equal number of airmen and air women were trained for ground crew and ground  support positions. 
 
The Commonwealth Air Training Plan Museum (CATPM) was created in 1980 when a small group of volunteers, determined to preserve the memory of the BCATP, sought and received permission from the City of Brandon to open the museum in Hangar No. 1 at the Brandon Municipal Airport. The group purchased five aircraft which had been used in the Plan. With renovations complete which included a heated area for display of small artifacts, the museum opened its doors to the public in 1981.
 
From this small band a force of hundreds of subsequent volunteers and paid staff have fostered continued improvements to the museum.
 
Locating the CATP Museum in Hangar No.1 was an inspired idea. That building was one of five hangars built for No. 12 Service Flying Training School (SFTS) at the Brandon Airport in 1940. Since opening, volunteers have expanded the museum to include four additional buildings which could have been present at any BCATP school during the war. Even though the museum is located where No. 12 SFTS used to be, the museum has kept the site and displays `generic' so that the message provided applies to any and all schools in the BCATP.
 
A second important objective of the Commonwealth Air Training Plan Museum is to collect and preserve artifacts and archival materials from the BCATP and World War II. The collection numbers more than 30,000 items.
 

 


Hangar No. 1 - Commonwealth Air Training Plan Museum
​
The Commonwealth Air Training Plan Museum Assets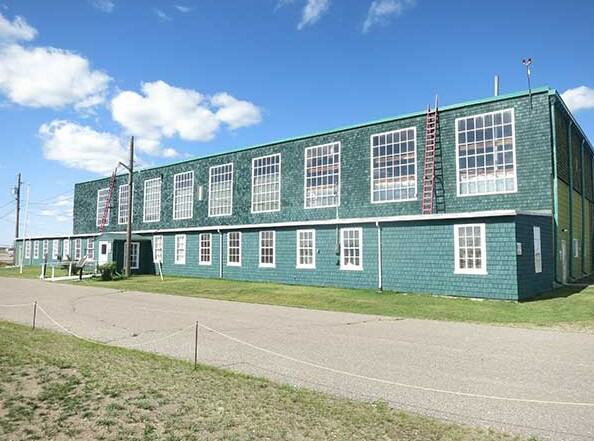 1 – The Buildings
 
Hangar No. 1 is a double-hangar which was used for the maintenance and storage of the Cessna Crane aircraft used to teach advanced flying techniques to pilots at the No. 12 SFTS. While trying to preserve the original look of the interior and exterior, a heated display space, office space, a boardroom, chapel and workshop have been added to the  building. Dozens of improvements have been completed through the hard work of volunteers and generous donations from our patrons. Within the hangar, visitors will find:
 
Heated Display Space – a 4000 square foot space to display small artifacts and archival items to visitors. Our displays tend to each show specific 

sub-themes from the BCATP which together give the complete story of the BCATP.  Items on display include photographs, uniforms, dioramas, medals, weapons, electronic items, aircraft equipment, ground crew equipment, training aids and personal items important to those who were at the BCATP schools.
​​
Special displays include the Barber's Book - a series of four books created by Jack Taylor, owner of the barber shop which was located in No. 2 Manning Depot, also in Brandon. Twenty thousand airmen from 32 countries signed and noted their home towns in these books when they stopped in for a trim while residing at the Manning Depot. Visitors can view the names in copies of the books on display. Staff will help visitors searching for a name by accessing a computer data base with the information.  
 
A special room is the Chapel. Adorned with stained glass windows, church pews, a pump organ and a multitude of small artifacts once owned by airmen, airwomen and families. It is a place dedicated to those who lost their lives in the war. Their stories are told by the letters, telegrams, medals, and other personal items on display The museum's memorial book ``They Shall Grow Not Old,'' and a digital version of the memorial book, are located in the Chapel, for visitors to look up loved ones who may be in the book. The book contains the names and small biographies of the 18,000+ airmen and air women who gave their lives in service to the RCAF and other air forces of the Commonwealth. It also contains a list of those from other Commonwealth air forces who were killed while training in the BCATP.
 
Visitors are invited to peruse our gift shop for a great selection of relevant souvenirs.
 
Heated Maintenance and Restoration Shop
A large heated space in the hangar serves as home base for our maintenance and restoration workers. From there, maintenance for all buildings on site is undertaken by our skilled workers. An impressive example of their work is the dozens of authentic copies of the World War II wooden style windows, which were built in our shop and installed in museum's buildings. Restoration work in the shop includes work on our motor vehicles and two aircraft currently being restored for static display.
 
Aircraft Display
The greatest portion of Hangar No. 1 is devoted to the display of the museum's aircraft collection, a good portion of the museum's motor transport collection and a link trainer – a WWII flight simulator for pilots in training. Visitors will enjoy the easy access to all of the aircraft and vehicles, all within touching distance. On special days when our aircraft are taking flight, the large hangar doors are open and visitors are allowed to walk up to the apron and see the aircraft in action as well as the comings and goings of the airport itself
 
The Canteen is also a survivor from No. 12 SFTS. It, like Hangar No. 1. Is located on the exact spot where it was built in 1940. In the mid-1990s, the Canteen was moved off its old foundation, a new one was built and the building was returned to its original location. Volunteers restored the interior and exterior of the canteen to its World War II splendor and installed modern mechanical systems inside. It is a geothermal cooled and heated space available for groups of up to 175 people for meetings and social occasions. It can be used in conjunction with outside green spaces for summertime parties. Catering can be provided if requested.
 
The Motor Transport / Beam Approach building was built brand-new to wartime Royal Canadian Air Force specifications. It mimics the purpose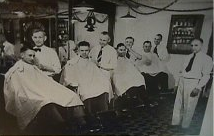 Jack Taylor's Barber Shop - No. 2 Manning Depot, Brandon MB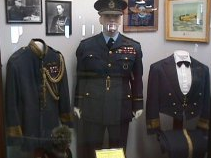 Click image for slide show.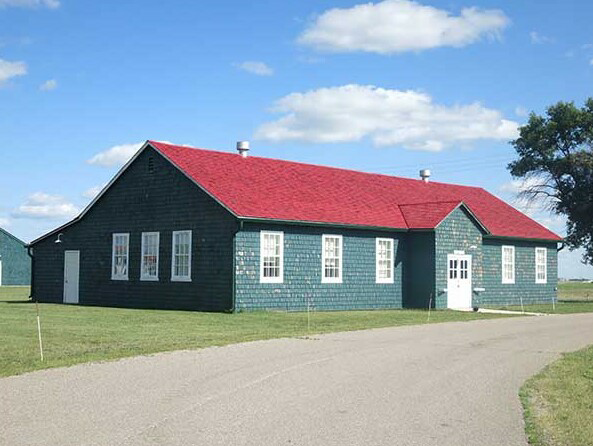 ​
​
of the original building providing storage to motor transport vehicles in six garage bays. The west end of the building is a duplicate of a Beam Approach facility. The Beam Approach was common to RCAF airdromes and a must for student pilots to learn. Pilots could use Beam Approach radio signals to find their way in for a safe landing.
 
The Medical / Dental building is a small structure, original to No. 12 SFTS but re-located after the war to a new site near the museum. It was used to treat dental patients and medical patients with minor issues, or the need to be transferred to the Brandon General Hospital. It is a priority for future restoration.
 
The H-Hut
H-Huts were numerous at BCATP schools but unfortunately, none were left standing at No. 12 SFTS after the war. A WWII vintage H-Hut was obtained at CFB Shilo and moved to the museum where it has been restored with modern mechanical systems inside. Originally, hundreds of airmen would live in each H-Hut while training. Our H-Hut now serves three purposes.
 
It provides space for CASARA, a local search and rescue group, as a home base and meeting space.
 
The H-Hut is the location of the museum's library, stocked with thousands of books related to the BCATP. Although it is not a lending library, visitors can gain access though our librarian.
 
The H-Hut is home to our archives. When small artifacts and archival items are received at the museum, they are processed, documented and safely stored in the archives. Artifacts and archival items are made available for displays or research through our archival staff. This collection has over 30,000 items.

                                            2 - The Collections
 
The Aircraft Collection includes:
 
Two Avro Ansons (static)
Twin Beach Expediter (static)
Bristol Bolingbroke (static)
Bristol Bolingbroke (static) – on display off site at the Comfort Inn at Brandon on the Trans-Canada Highway.
Cessna Crane (under restoration)
Two de Havilland Tiger Moths (flightworthy)
Fleet Finch (flightworthy)
Fairchild Cornell (flightworthy)
Fleet Fort (static)
Hawker Hurricane (static)
North American Yale (under restoration)
North American Harvard (flightworthy)
Stinson (flightworthy)
Noorduyn Norseman (static)
 
Current static restorations in the Hangar Workshop:
Fairey Battle
Westland Lysander
 
Motor Transport Collection
A total of 28 vehicles are on display at the Commonwealth Air Training Plan Museum, Dedicated volunteers work to restore and maintain the vehicles. The collection includes:
 
1940 Chevrolet Master 4 Door Sedan – (operable)
1938 Dodge 4 Door Sedan – (operable)


Click image for slide show.
​1940 Chrysler 4 Door Sedan – (operable)
RCAF Jeep – (operable)
1942 Ford Pickup Truck
1942 Ford Fuel Tender – (operable)
1944 Ford (Marmon Herrington) 6x6 crash truck – (operable)
Two – FWD SnoGo Snowblowers – (to be restored)
1942 International Harvester K8 Pumper Fire Truck (operable)
1938 International Harvester K Series 2 Ton Truck
1941 International Harvester K Series Panel Truck
1942 Dodge 2 Ton Truck
1942 Ford Tractor (operable)
1938 D2 Caterpillar Tractor with D2N winch and 2S Dozer (operable)
 
 3 - Other Museum Features
                                               
The RCAF Memorial
In September 2014, the Commonwealth Air Training Plan was proud to dedicate and open to the public, the RCAF World War II Memorial. It is a 300 foot black granite wall with the names and ages of the 18,000+ airmen and air women killed while in service to the RCAF and Canadians killed in service to other Commonwealth Air Forces. It also lists those aircrew from Great Britain, Australia and New Zealand killed while training in Canada. The source for the names is ``They Shall Grow Not Old,'' the museum's memorial book.  Accompanying the memorial wall is a bronze statue of an airman overlooking a secluded area for quiet reflection.
 
 

                                                                              4 – Other Museum Features
 
The Foundation
The Commonwealth Air Training Plan Museum Foundation is an entity of the museum, but managed by a board separate from the museum's general board of directors. The Foundation is responsible for raising funds for operating costs and special projects at  the museum.
 
CONTACT
CONTACT is the Commonwealth Air Training Plan Museum's quarterly newsletter which is sent out to members and selected supporters of the museum. Published every three months, it reports to members current topics of interest and historic articles related to the BCATP, the RCAF, World War II and the Home Front.
 
CATPM Web Site
The Commonwealth Air Training Museum Web Site can be seen at  http://www.airmuseum.ca/  .   It is collection of articles and pictures related to the BCATP, the RCAF and other topics from World War II.
 
Canada 150 Project
The Commonwealth Air Training Plan Canada 150 Project celebrates Canada's 150th birthday in 2017 with 150 Vignettes (short stories) about the BCATP and other World War II topics. It can be seen at www.bcatp.org or on the museum's web site.
 
Facebook
The Commonwealth Air Training Plan Museum's Facebook page can be seen by searching for BCATP Air Museum (  https://www.facebook.com/groups/495628767121583/  ) The Facebook page produces a regular series of articles related to the Commonwealth Air Training Plan museum events and displays.
 
The Ladies Auxiliary
A long time supporter of the CATPM is the Ladies Auxiliary. Over the years, the Auxiliary has contributed many thousands of dollars to benefit projects at the CATPM museum including provision of the kitchen in the Canteen building. It has hosted and catered many business and social events at the museum.
 
 
Other information
The Commonwealth Air Training Plan Museum is a Canadian National Historic Site. It also enjoys heritage status with the Province of Manitoba and the City of Brandon,
 
The CATP Museum is one of seven Manitoba Signature Museums which preserve and display themes important to the history of this province.
 
Visitors are invited to visit the CATP Museum. Single, Family and Group admissions are available Guided tours will be provided when requested.
 
Contact Information
 
Commonwealth Air Training Plan Museum
Telephone – 204-727-2444, fax – 204-725-2334
Email – airmuseum@inetlink.ca
Web site – www.airmuseum.ca
 
Mailing Address
 
Commonwealth Air Training Plan Museum
Box 3 Group 520 RR 5
Brandon, Manitoba
R7A 5Y5​​